As the following entry is too long, I decided to have the English translation in a seperate blog entry this time. This is exactly what others will read in the entry called "Nachtrag zu Schottland".
We arrived back in Germany on Friday, and after two days of extreme-box-packing to get everything organised to ship our remaining stuff (including heaps of boardgames!) to New Zealand, I dropped Kai off at the airport to let him go to WebDU, and I finally made my way to Essen, my home town. But I owe you some more stories from Scotland, I know that some people are quite interested in how I liked it… ;-)
In the evening of our second Edinburgh day we met Stella. She blogged for the same women's magazine as I did and we got along very well right from the beginning. The restaurant she chose for dinner was by far one of the best I've ever been to, so if you ever go to Edinburgh, make sure you'll get a reservation for David Bann.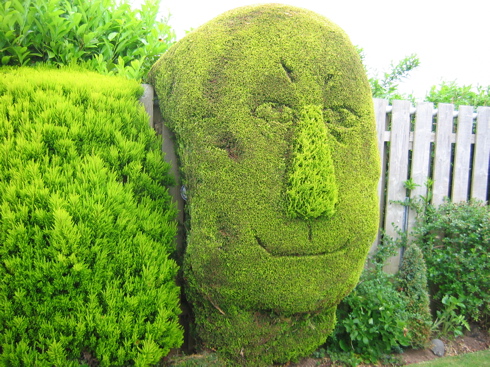 Thursday was a very special day. Early in the morning I took a train to Glasgow, where Andy's parents picked me up. We recognised each other immediately, so there was no need for the NZ-T-Shirt and the sign with my name on it, but it's good that they were prepared, just in case we wouldn't remember each others faces, after such a long time. They took me along the beautiful West Coast and straight to their home in Troon. After admiring Andy's room (especially his awesome Tom-and-Jerry lamp shade!) and a tour through the house we had lunch – I had Quorn for the first time in my life. Then we did a quick tour through the town of Troon and went shopping at Tesco (I love supermarkets!) and went back to their house for afternoon tea. Finally we made our way back to Edinburgh and they dropped me off at the conference hotel, so that Kai had the chance to say hi, too. That was an absolute fabulous day, I really enjoyed it – thank you, Robbie & Jack!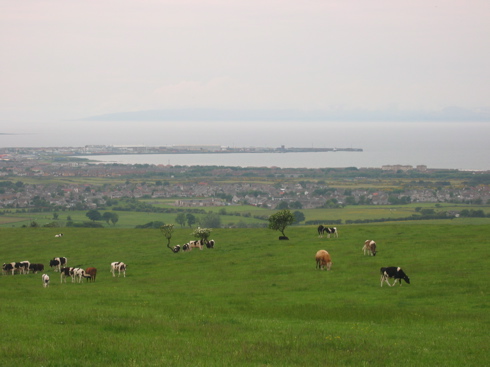 On Friday I just went to the National Museum, but the department where Dolly the clone sheep is usually on display was closed. And in the afternoon we took a shuttle back to the airport to get back to Germany. What I think about Scotland? I really liked it! It's a bit like New Zealand, with lots of green hills and nice people. It's definitely the most vegetarian-friendly country I've ever been to, some supermarket dedicate complete sections only to vegetarian food and everything is clearly labeled. I want this in New Zealand! Unfortunately Scotland is a too cold place to live… ;-)